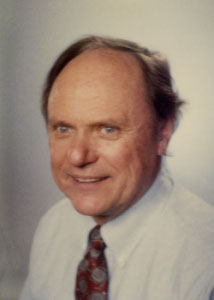 Tom Talpai, President
After 50 years of managing United Cash Register, it is time to find someone that will take over the company. I would like to find someone that will continue promoting our UNITED trademark name and keep United going another 50 years.
"I think it is time for a Made in America Cash Register / POS Terminal."
I retired in year 2000 but kept active in the industry. I went to conventions and did consulting. I worked with sub dealers and made sure our United customers were taken care of.
Over 15 years ago, I started a division that would sell, install and service video security equipment. About 8 years ago, I purchased a camera for $300 from a company in China that was very good quality. I can now buy that camera for $30 that is better quality at night and when they are on sale for $20. China has taken over the video security camera business. Our American camera companies now have their cameras made in China and sold under their name in America or go out of business. The only thing that they have left to make money on is developing software.
I started United Cash Register in 1967 with no money, no customers and no cash registers to sell. I started repairing customers National Cash Registers and later purchased used cash registers that I would rebuild and sell them. A new grocery store cash register cost about $1,800 and that was about the cost of a new car. The reason they cost so much was that they were made with many individual parts that took many hours to put together.
In 1975, I made the decision to change the company from repairing used cash registers and selling used rebuilt cash registers, to selling electronic cash registers. In 1981 and 1983, I was Cash Register Sales largest dealer out of 300 dealers nationwide. We had many dealers that sold on price when they got a sales lead from the yellow pages. When Cash Register Sales would not make me a master dealer to help control the price in the Chicago area I took on other brands like Sharp and Casio machines and changed the name to UNITED and gave them a special model and serial number. This was the start of United's private label program. If you didn't have an exclusive area like Sweda, Data Terminal, Omron or Anchor, the customer would call every dealer in the Chicago area and ask for a price on a certain model Sharp or Casio cash register. My sales force was at a disadvantage against the other Sharp and Casio dealers. All the Sharp and Casio dealers had to do was just quote a price 20% lower than the sales person's commission and get the order. By private labeling and modifying the Sharp and Casio cash registers, we enhanced the product and sold them on some additional features that helped the sales person get the order from the customer.
The yellow pages was used to market products like how the internet is used today. Some of my competitors had a half page or a full page ad and that was something I couldn't afford. I was a very good cash register repairman on grocery, liquor and drug store cash registers. This type of customer needed service about every 3 months to clean the type wheels and change the ink ribbon to keep the customer receipt looking good and readable. Some customers when they got home would check the receipt against the items in the grocery bag and price they had paid. It was not uncommon that they would find a mistake with their order. This was my early customer base of 300 stores that I started with when I would hand address a post card to these businesses in the Cicero/Berwyn area. I also visited all 300 locations and put a United Cash Register sticker on their cash register that had my phone number on it so it was convenient for them to call me when they had a problem. Over the years I built my direct mail base to over 22,000 customers. I learned that it was best to pick my customers rather than the yellow pages and eventually the internet. I always considered myself as an employee and not a salesman trying to make a commission. Selling became easy when I found out what people wanted and offered it to them. Steve Jobs had known that people would like his iPhone, the problem is that they didn't know they needed one until Steve convinced them of the benefits of an iPhone.
One of the biggest problems for business owners was employee theft and controlling inventory and that is one of United Cash Register's biggest selling features. I always though of solving the customers needs and not on the sales commission. This brought United Cash Register many repeat customers and greatly increased our sales year after year.
In 1988, I got the trademark name UNITED approved and renewed over the years. The UNITED trademark next renewal date is November 22, 2028. It is time to develop a Made in America POS Terminal. I would like to partner with someone that has the ability to develop a POS terminal made in America. I would like to open up a United branch office in the Chicago area and start to market United software programs for different types of businesses. I would like to sell and try to build a customer base of United software users. There are many software developers that have designed programs but have a problem marketing it to the end users. I think with our trademark name UNITED on a terminal, this would help sell their software nationwide.
United Cash Register & Computer Company is a "C" corporation and I control 100% of the stock. I would like to trade my stock with a company that would be capable to keep United going another 50 years.